1. Login to WHM.
2. Navigate to "Account Information" section in WHM panel and Click List Accounts.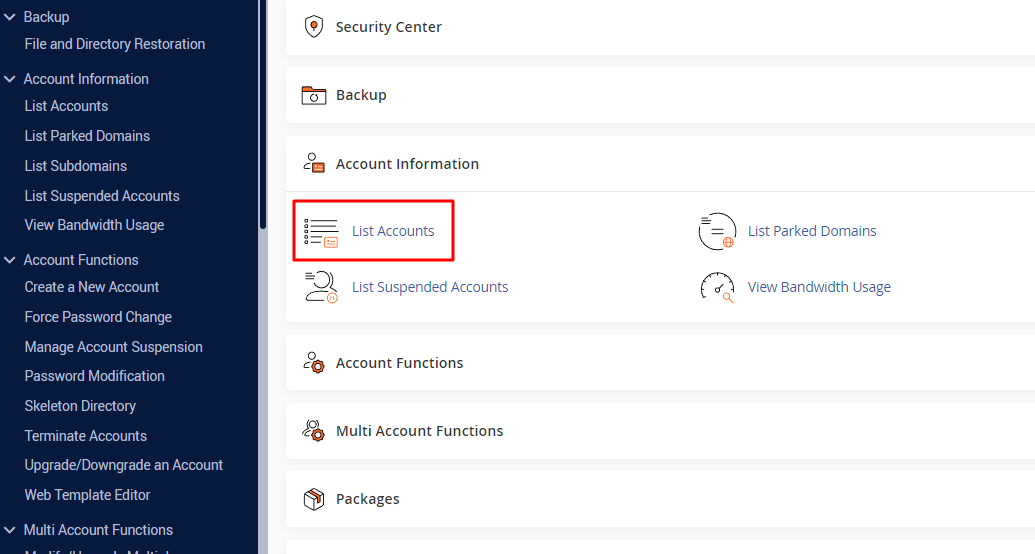 3. From the list of cPanel Accounts, Click the Plus Sign(+) corresponding to the cPanel account for which you wish to change the Contact Email ID.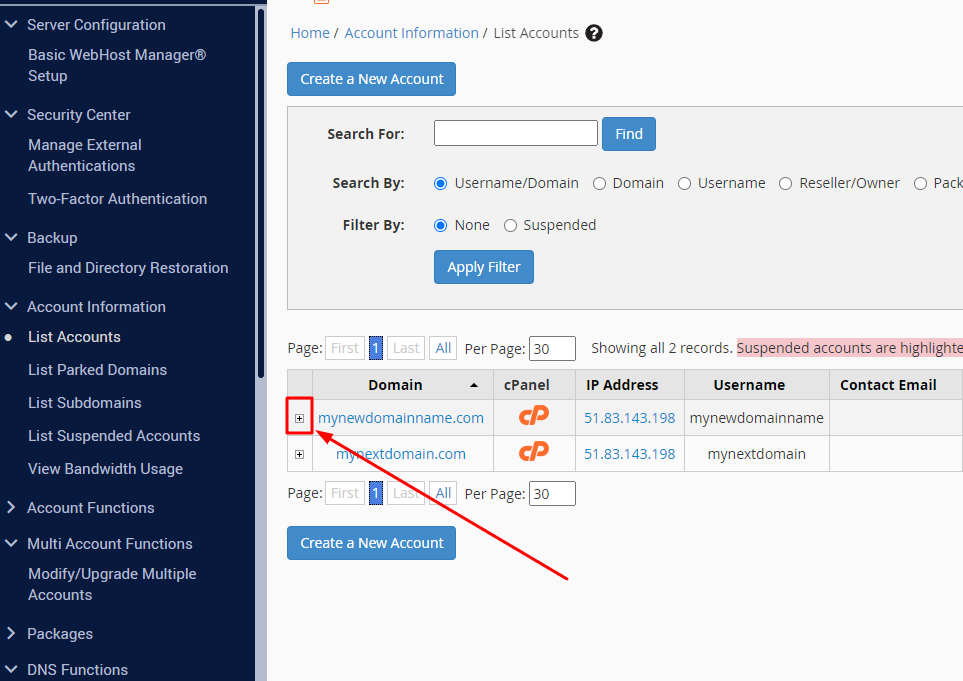 4. Enter the new Email ID in the Change Contact Email text box and click Change button.