1. Login to WHM.
2. Navigate to "Account Information" section in WHM panel and Click List Accounts.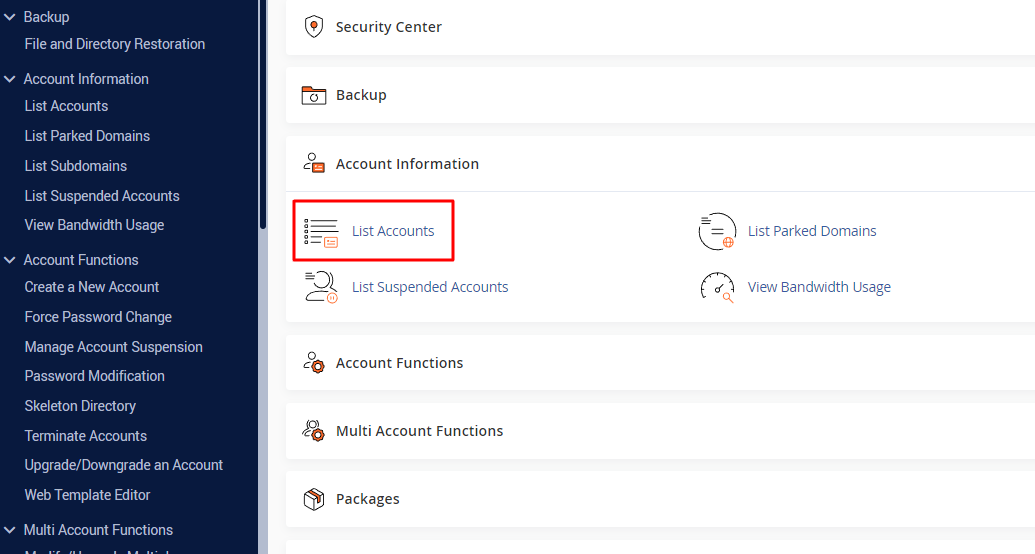 3. From the list of cPanel Accounts, Click the Plus Sign(+) corresponding to the cPanel account which you wish to Terminate.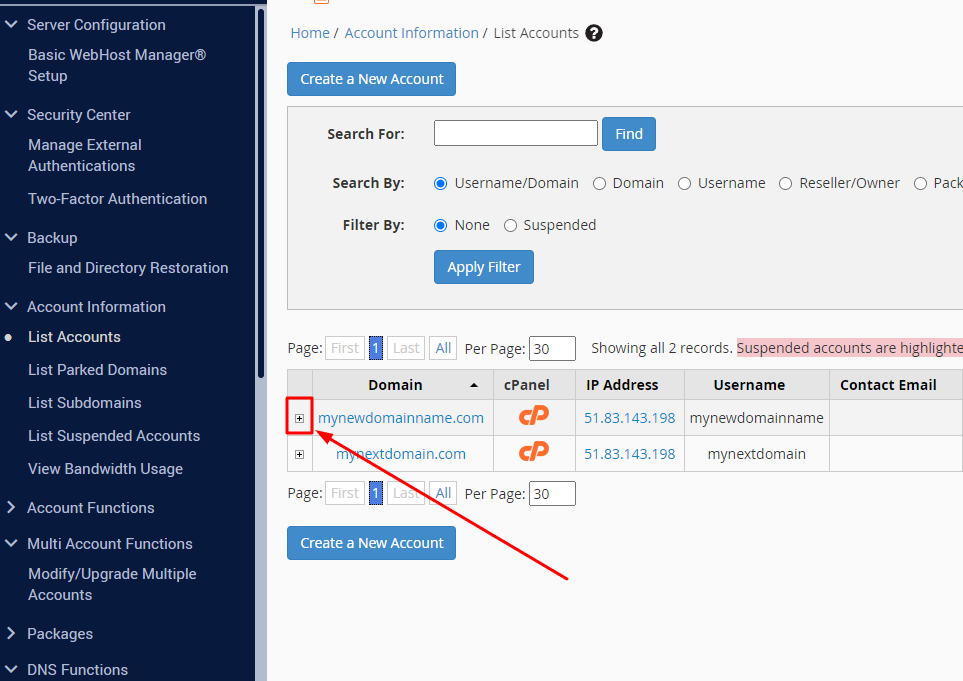 4. Click Terminate Account button.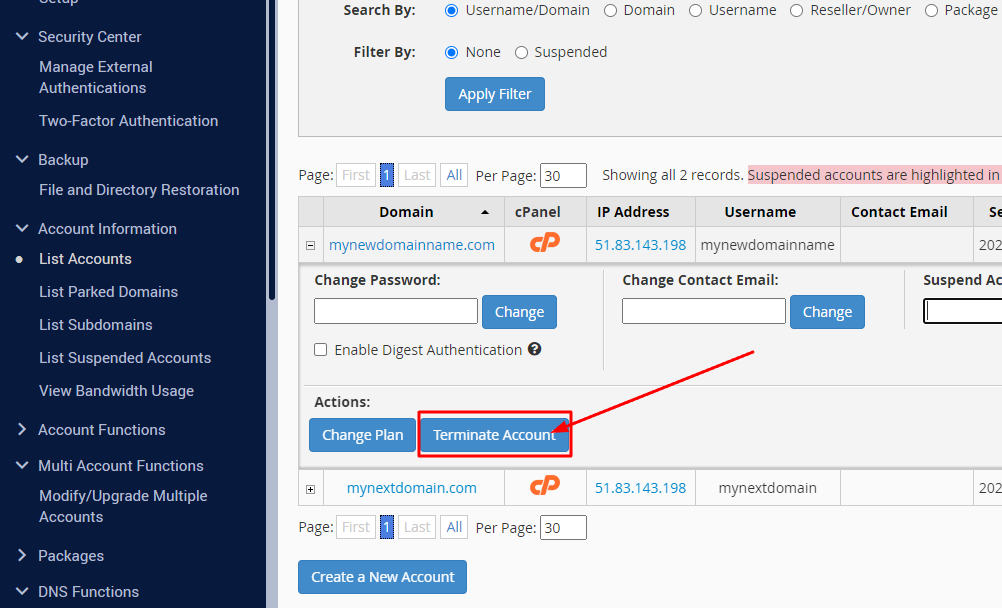 5. On the next window you will have to confirm to Terminate by clicking on Yes, remove this account button. 
Note: This process is irreversible and the entire data hosted in the cPanel Account will be wiped out.